Zenberry was looking for a new webmaster and marketing assistance. The Zenberry WordPress WooCommerce site was in need of many updates and plugin consolidation. After evaluation a redesign of front and back end was in order to simplify site use and elevate the brands authority. This included new plugins to facilitate subscriptions in a more manageable way and a security boost to discourage fake registrations.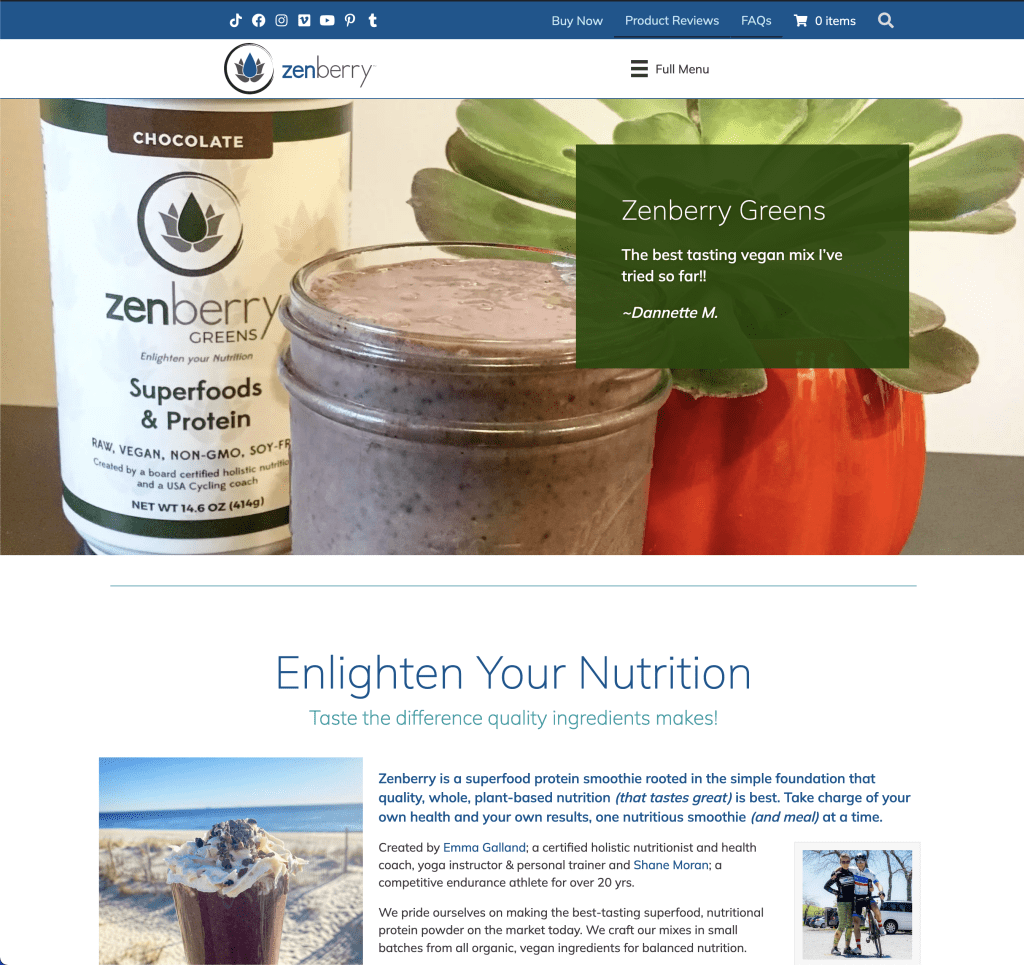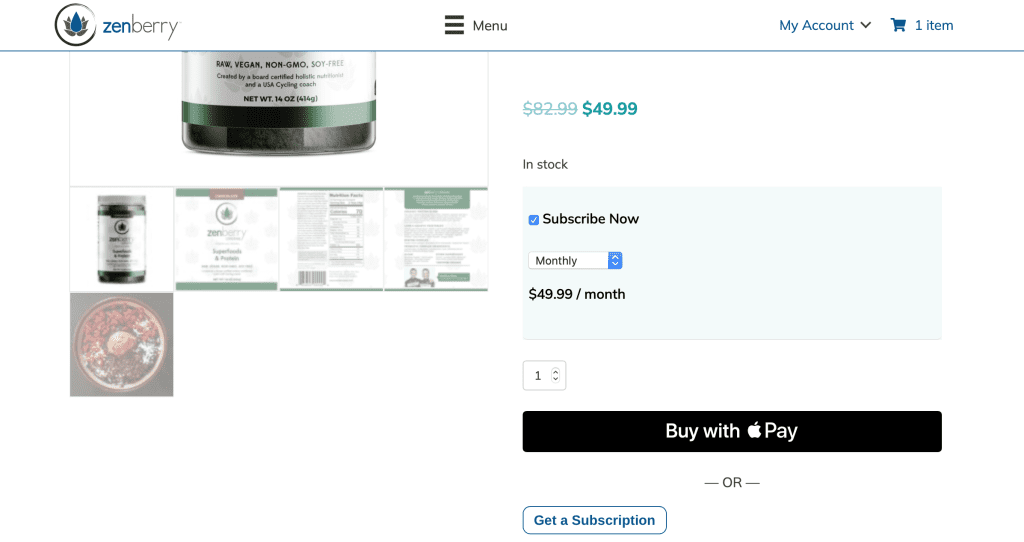 Adding customizable subscriptions and Apple Pay with a streamlined checkout process made a smooth user buying experience.
Another component of this project was to empower the client to easliy update the website himself. Using tutorials, and intuitive wordpress backend dashboard design, blogs, sales, subscriptions and coupons are easily updated.
Marketing is another area where we evaluated advertising analytics and marketing strategies from the past to map out a future.
We found Social media is a big part of driving sales, and by creating creative campaigns we grew user engagement and drove sales.
Ideatek created and scheduled the Solstice, Winter, Holiday, Valentine's Day and Spring campaigns, posting to Facebook and Instagram.