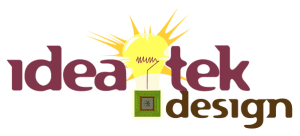 Bridging the gap of ideas and technology
Advising, designing, producing, and supporting web technology solutions for artists and small business.
Getting you to the fun stuff
Got stuck building a website?
Lost in the tech jargon weeds?
Confused by the endless options and plugins?
We help you get to the fun parts like blogging,  updating an events calendar, telling stories, creating recipes and sharing to social media.
Focus on sharing your passion online
Let us worry about the weeds, jargon and plugins.
A Micro Agency with Real Results

We get to know you and your business personally. We are your web team, available to strategize, design and support your web journey. 
With a hands-on personal connection, we can visualize the big picture of your brand. Mapping the journey, identifying opportunities, finding creative solutions to problems and delivering positive outcomes. Whatever the goal is, large or small, we are here to help.

Sales Growth
%
First Year
Sales Growth
%
Over 4 Years
Not Just a WebMaster
"Suzanne Fava and Ideatek Design have been a much-needed lifeline for this busy entrepreneur.  I wear many hats running these businesses but "web tech" is not one of them. ..."
— Shane Moran, Co-Owner Goji Fitness llc
Hi I'm Siouxsie!
Not just a web designer.
I am an avid gardener who loves to imagine, create, invent, solve, grow and evolve. Creator of parody songs, poetry and artistic endeavors whenever. I like to solve puzzles, discover, adventure and be inspired by nature.
I ride my bike for fun, on and off the pavement in the summer. In the winter there is no other place than atop a snowy mountain with my sticker-covered snowboard. 
But it's not just me, I have a crew of creatives and coders at the ready to help your project succeed. We are all weird and unique, just like you.