I was asked to review and take over the web server maintenance tasks and clean up an old WordPress installation and resolve site email delivery issues. After review we made adjustments and improvements for, email and site security, speed and optimization at the site and server levels. Removal of outdated and obsolete plugins and replacing and updating backend themes was just the beginning. Once that was done, it was time to evaluate at how the site was and was not functioning in regards to delivering the content that customers were looking for and ease of updating for Emma. We determined that some changes were needed to deliver a better user experience all around.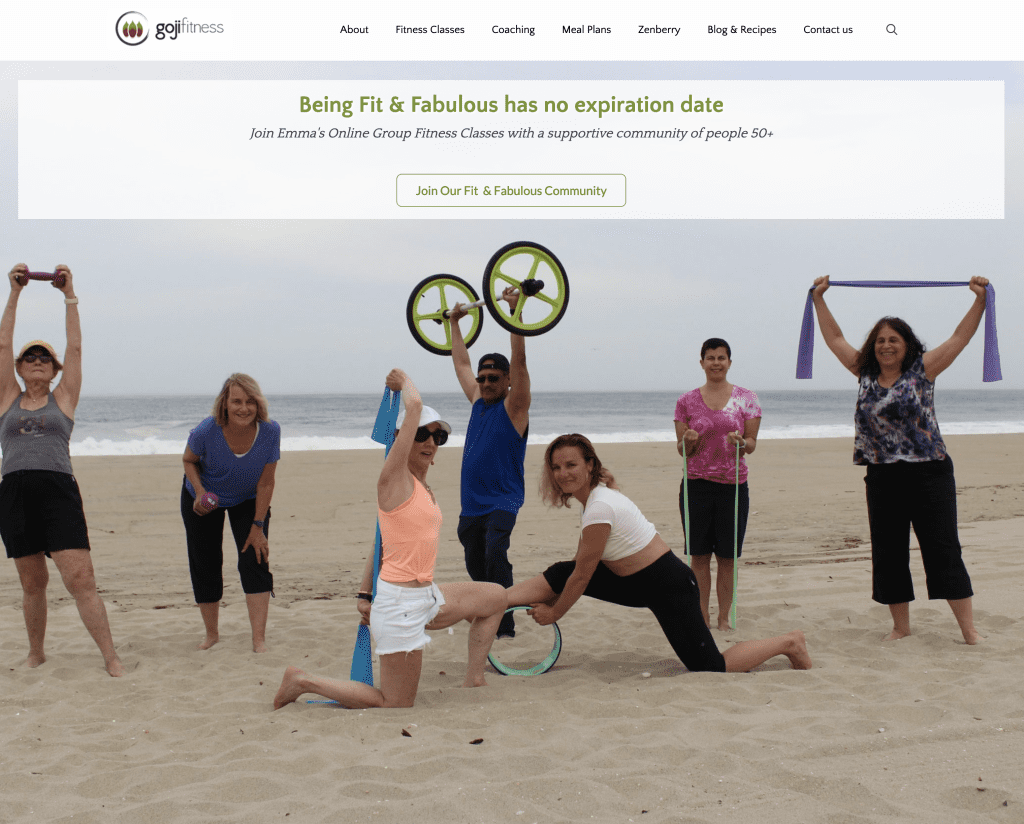 Emma has a strong vision for the web redesign. Communicating her desire to have a more modern clean look and wanting to be involved with picking images and writing content, we were able to work together to build a new design. Which involved a few more panning and strategy sessions to determine information architecture, site taxonomy reorganization and renaming menus for easier user recognition. We determined that a new method of serving live and on-demand fitness classes was need.
After investigating the best solutions, sitting in on zoom demos and asking all the right tech questions, we found Arketa to be the best solution.
Emma loves to create content and is fine with day-to-day updates and blogging, so a big part of this is a tutorial component, with custom how-to videos she can refer to. Along with a complete restructuring of the dashboard, cleaning up her view to make her more efficient.
With all these moving parts and course integrations, we couldn't forget about adding some new newsletter sign up opportunities to grow her audience.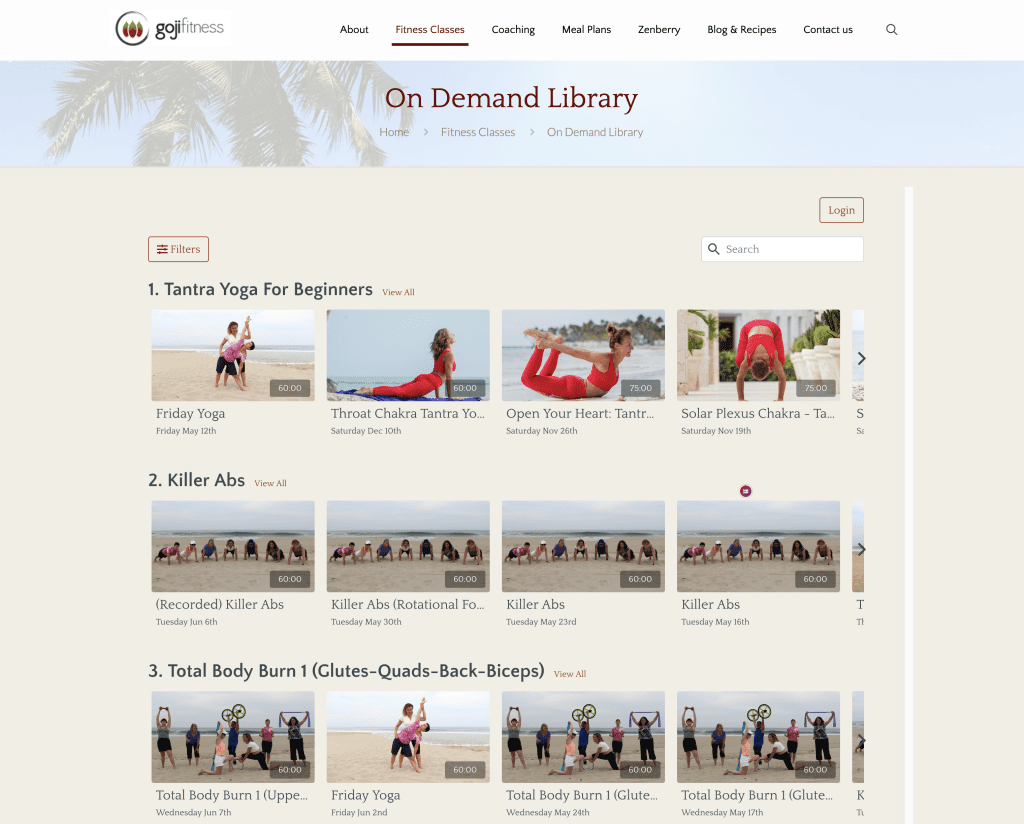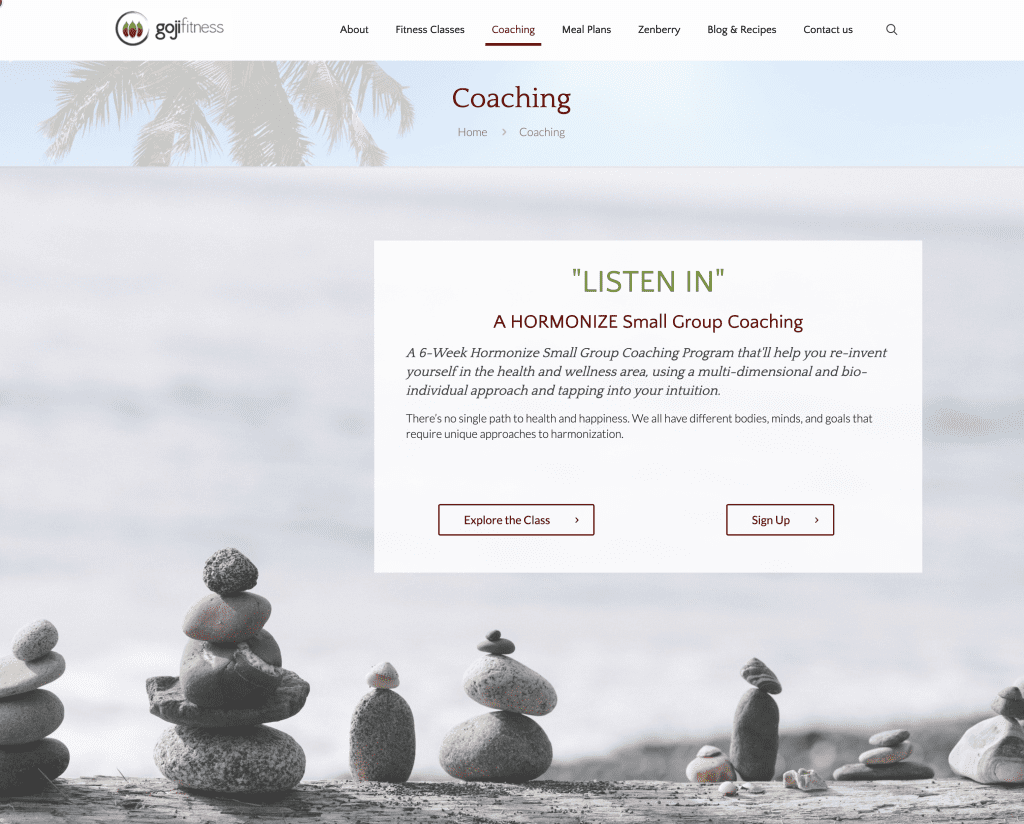 Ideatek has increased Goji Fitness overall traffic and user retention by 20%.